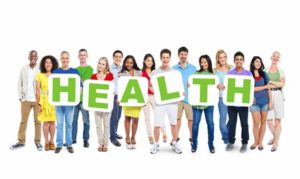 I recently heard that, by the end of January, 77% American adults break New Year's Resolution (SOURCE: YOUGOV POLL; MAR 26, 2018). A common resolution is diet and weight loss. So many times, fear of failure sabotages our efforts as indicated by this statistic. So, when, where, why and what does it take to start a diet and achieve weight loss?
For me, I have always struggled with my weight. In my 20s, my weight negatively affected my fertility. My health took a backseat due to my 30s and 40s being spent as part of the sandwich generation where we cared for, and managed, in our home, the health of my aging parents, while both boys graduated high school and we worked to put them through college. When I turned 50, one would think I would have had a wake-up call when the love of my life had unexpected heart surgery (it did for him) or when our sons' married and I had weddings to go to; but I still procrastinated in committing to better healthy living. In August 2017, the "wake-up call" I needed came.
We received news that we were expecting our first grandchild! Oh the excitement of a new life, new moments and the experiences of a new generation in our family. WHAT A REALITY CHECK! At 57 years old, that finally stirred in me the discipline to bring about positive change in MY health and MY happiness. Even though we were an "active" lifestyle, my exercise level was little to nothing. So, I started with a daily, early morning cardio workout at a gym with a coach and financial penalty IF I miss a scheduled workout (5 out of 7 days per week is my schedule). After 17-months, I found that my clothes fit a little looser but I had only lost 8 lbs.
Based upon my exercise experience, I think there might be something to the thought that weight loss is 80 percent diet and 20 percent exercise*. I set a 2019 New Year's Resolution to become healthier and to lose weight but, again, how does one start and stick to a new year's resolution?
In Atomic Habits, New York Bestseller Author James Clear provides some common sense guidelines to help break bad habits and start and keep good habits. Clear suggests that, often times, we fail with our resolutions because we lack clarity….it is not enough to just have motivation. For success, we need to make planned habits definable and easy. Also, Clear suggests that we give attention to communicating our specific intentions with our new habits and build in some accountability. One of my favorite comments from James Clear is his answer to the question…How long does it take to make a new habit? His answer…FOREVER! I interpret his answer as meaning successful habits are forever because they become successful life changes.
Guess what? PROGRESS! I now have the much needed weight management and nutrition to go with my exercise routine and I am reaping the benefits in such a short, short time! I am well on my way to losing 30 pounds in preparation for our 39th wedding anniversary celebration in March, 2019! I am HEALTHIER, HAPPIER and Living the DREAM with our sweet grandson and his "Lolli" and "Pops!
*(2018, September 05). Is Weight Loss Really 80 Percent Diet and 20 Percent Exercise? Retrieved from https://www.womenshealthmag.com/weight-loss/a19982520/weight-loss-80-percent-diet-20-percent-exercise/