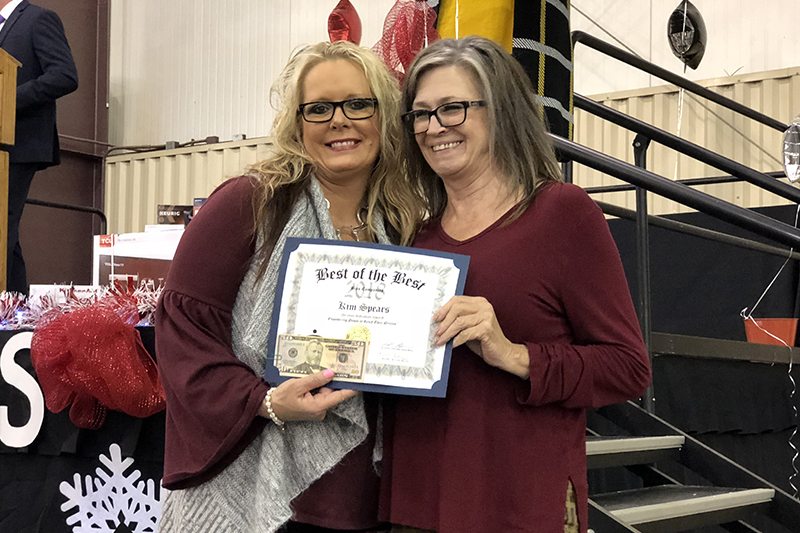 Kim Spears is recognized as this year's BiosHealth Bartlesville Best of the Best for her consistent use of her talents and skills to provide fabulous support to our local veterans and their families. Because her own family is steeped in the tradition of serving in the US military, Kim particularly loves serving veterans.
Kim joined our team in December of 2015. Since that time, she pursued and completed her Certification as a Home Health Aide, turning her job into a career. Interestingly, Kim is also a licensed Cosmetologist.  She graciously uses her cosmetology expertise to provide a much needed and appreciated service to homebound seniors. Kim recognizes that looking good can go a long way in helping people feel good and many of the people we support have benefitted from her talent and experience.
Kim is a core member of our Bartlesville team.  Our core team members are those who assist us in helping transition new customers into our service.  She is great at quickly figuring out how to best support people and what staff characteristics will make a good fit for customers.  If Kim's schedule permits, she is among the first selected staff to go on shift with a new customer.
Kim adapts well to any situation.  She is capable of assessing a new customer's needs and communicating this valuable information back to the office so great Care Plans can be developed. We are truly blessed to have Kim on our Bartlesville Team.